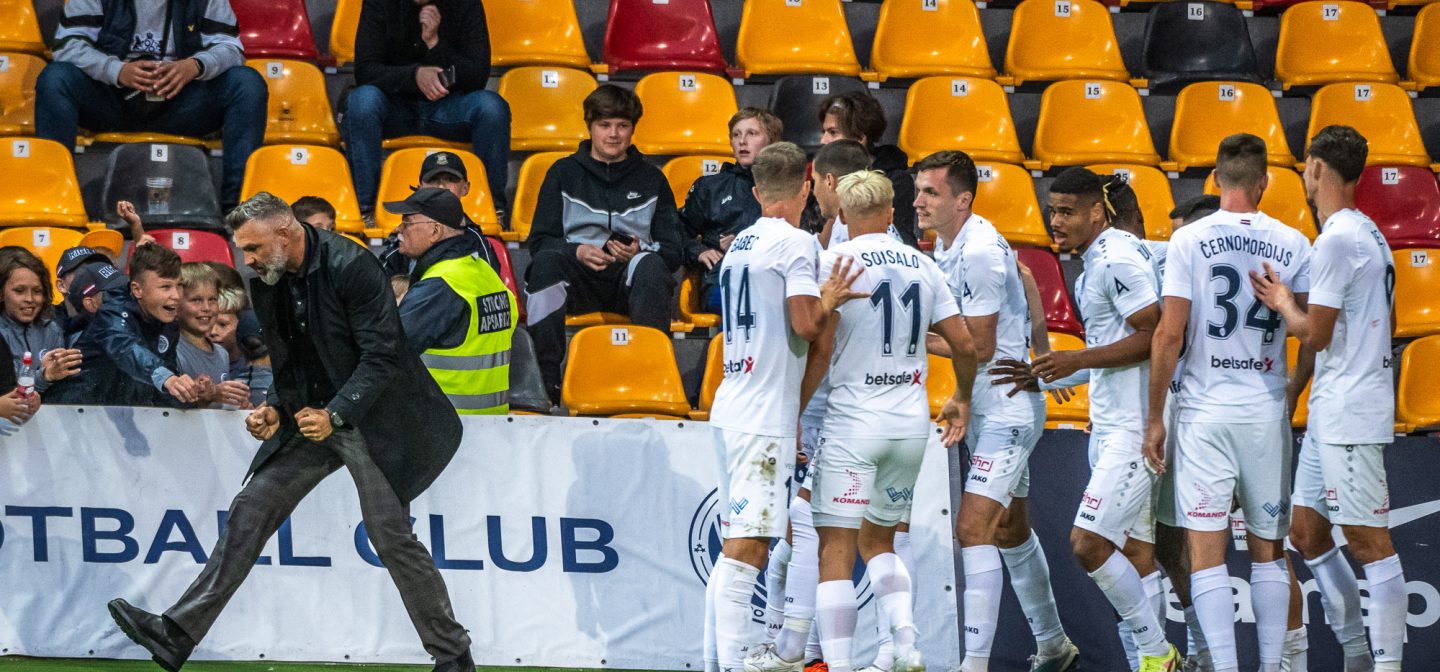 04 July 2023
Victory against Liepaja
Tonight, in the game of the 21st round of the Latvian Highest league, we won "Liepāja" with the result 3:1! The goals were scored by Marko Regža, Brian Peña and Mikael Soisalo! The next game is on July 8 against "Auda"!.
In the first two games this season against Liepāja, we won 3-0 and 4-0. Before this game, we were in first place, while our opponents were in fifth position
We were the better team in the first half of the game and created several good scoring opportunities. In the 32nd minute, Marco Regža scored with the help of luck – 1:0. This was the 12th goal for our striker this season. After the first half of the game, we were leading 1-0.
At the beginning of the second half of the game, the opponents scored a goal and the score was 1:1. We completely dominated in the rest of the game. In the 71st minute, Brian Peña scored a very beautiful goal. The ball in the far upper corner of the goal! We continued to attack in the following minutes and soon scored the next goal. Mikael Soisalo scored after Douglas Aureliu's pass – 3:1. Every person in the stadium enjoyed the game and in the end we won 3-1.
The next game is on July 8 at 20:00 against "Auda".