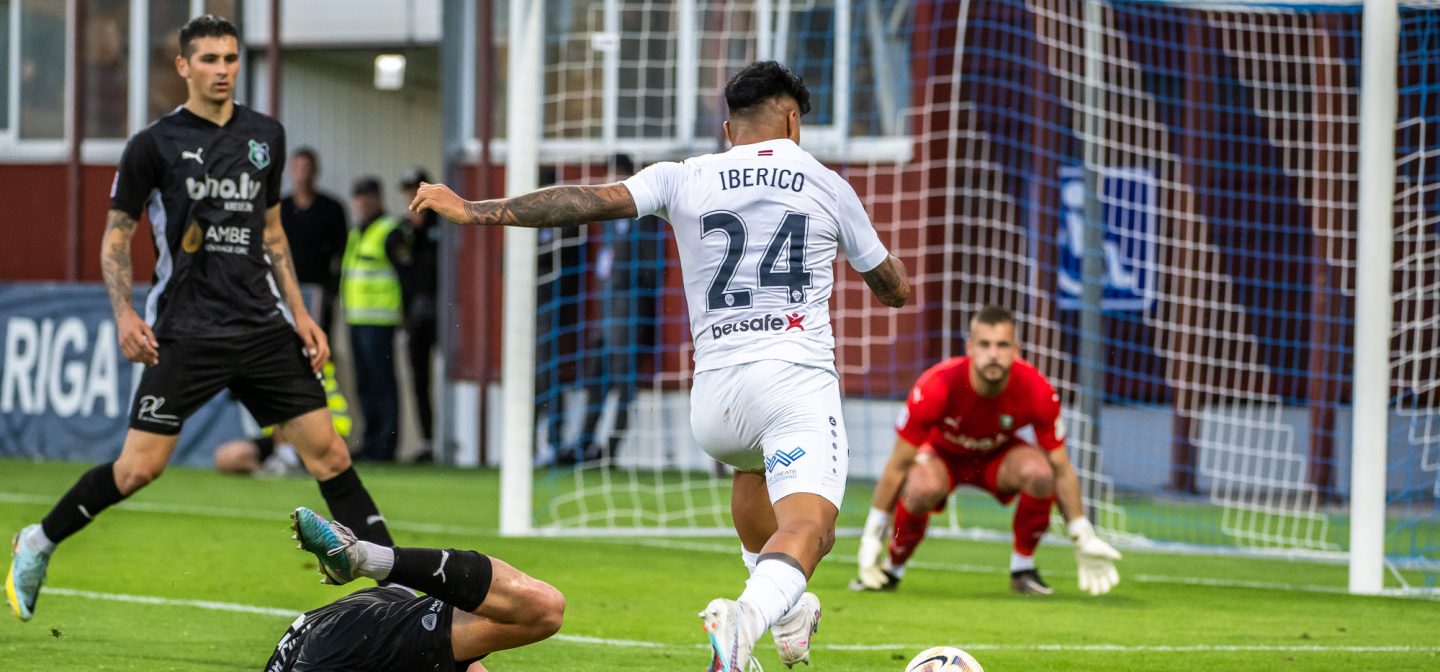 08 July 2023
Third victory against Auda this season
Tonight in the game of the 22nd round of the Latvian Highest league, we beat "Auda" for the third time this season – 1:0. The only goal for our team was scored by Petar Bosančić! On July 13, at the Skonto Stadium in the Conference League game against Icelandic "Vikingur".
This season, in the first two games against "Auda", we won both matches with the result 2:0. Before this round, we were in first place, but our opponents were in fourth position.
In the first half of the game, both teams showed good football. Both teams had some chances in the first half of the game, but no goals were scored. After the first 45 minutes, the scoreboard showed 0:0.
In the second half, the head coach Tomislav Stipić made some changes and we dominated in the game more clearly. We had several really good moments, but we couldn't score for long time. In the 88th minute, Petar Bosančić scored a beautiful goal with a header after the set piece. The defender's first goal for our team. The final result was a 1:0 victory.
The next game is on July 13 at Skonto Stadium at 20:00 in the Conference League tournament against "Vikingur" of Iceland.