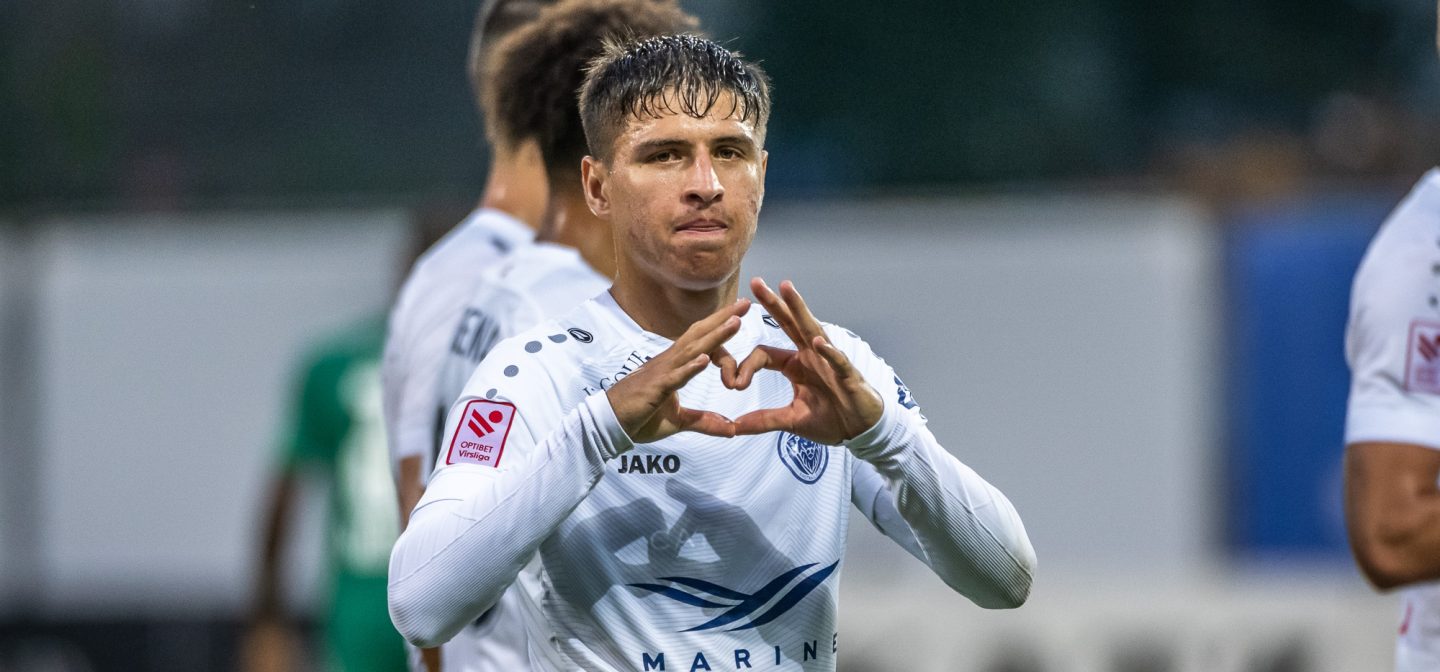 21 August 2023
4:0 against "Auda"
Tonight, in the quarter-finals of the Latvian Cup, we beat "Auda" with a scoreline of 4:0! Goals were scored by Abdulrahman Taiwo, El Bashir Ngom, Antoni Contreras and Luis Iberico!
With the first minutes of the game, we proved that we are the best team on the field. In the sixth minute, after Douglas Aurelio's pass from in front of the goal, Abdulrahman Taiwo scored – 1:0. We continued to attack and 20 minutes later El Bashir Ngom scored a really nice goal – 2:0.
You couldn't feel on the pitch that we had played a tough Eurocup match a few days ago. We played with a lot of energy, the desire to score goals and we scored one more in the first half. In the 36th minute, Costa Rica's national team striker Antoni Contreras scored a fantastic goal after Aurelio's pass. After the first half we were leading 3:0.
In the second half, the opponents also had good opportunities, but goalkeeper Nils Puriņš saved us in several episodes. Luis Iberico had several good chances in our team. In the 85th minute, the player of the Peruvian national team scored the first goal in the shirt of our club. The final result was a 4:0 victory.
The next game is on August 26 in the Latvian championship against "Valmiera".