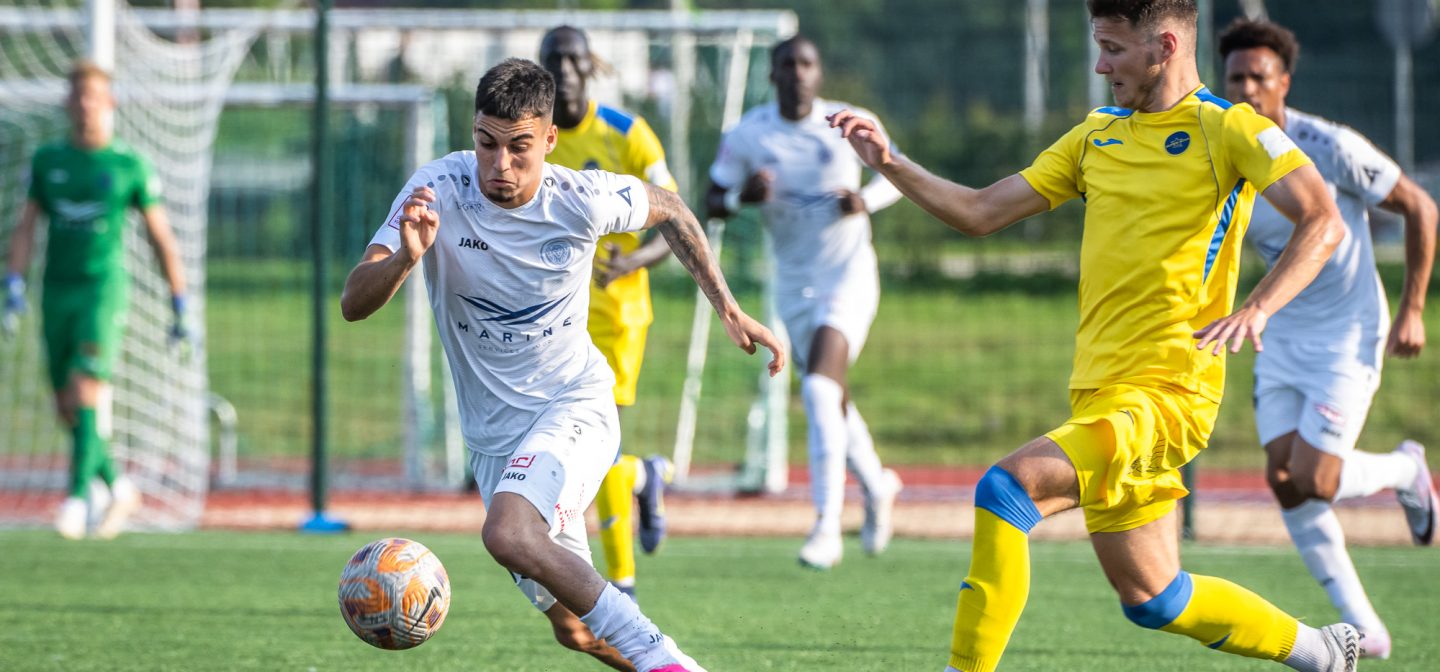 08 August 2023
20th win this season
Tonight, in the Latvian Highest league, we got our 20th victory this season. In the 25th round game, we defeated "Super Nova" with a scoreline of 5:1. Marko Regža and Anthony Contreras scored two goals each! We will fly to the Netherlands on Wednesday!
We had two convincing victories against "Super Nova" this season – 4:0 and 5:1. The head coach made several changes to the starting line-up of our team after the game against the Hungarians.
We dominated practically the entire first half of the game. We scored the first goal in the 13th minute of the game, when Marko Regža scored after a great team combination – 1:0. Eight minutes later, we played poorly on our side of the field, and the opponents took their opportunity after a pass from the left side – 1:1. We were the best team on the field, and in the 40th minute Brian Peña played excellently individually – at the end of the attack, the Spaniard sent the ball into the corner of the goal. After the first half, we were in the lead with 2:1.
In the second half, in one of the episodes, our team was saved by goalkeeper Rihards Matrevics, but in general, we were definitely stronger. In the 61st minute, Marko Regža scored the second goal of the game from a few meters distance – 3:1. Costa Rica's national team striker Anthony Contreras scored two goals in the final part of the game, and "Riga" won 5:1.
The next game is on Thursday, in the 3rd round of the Conference League qualification against the Dutch club "Twente".