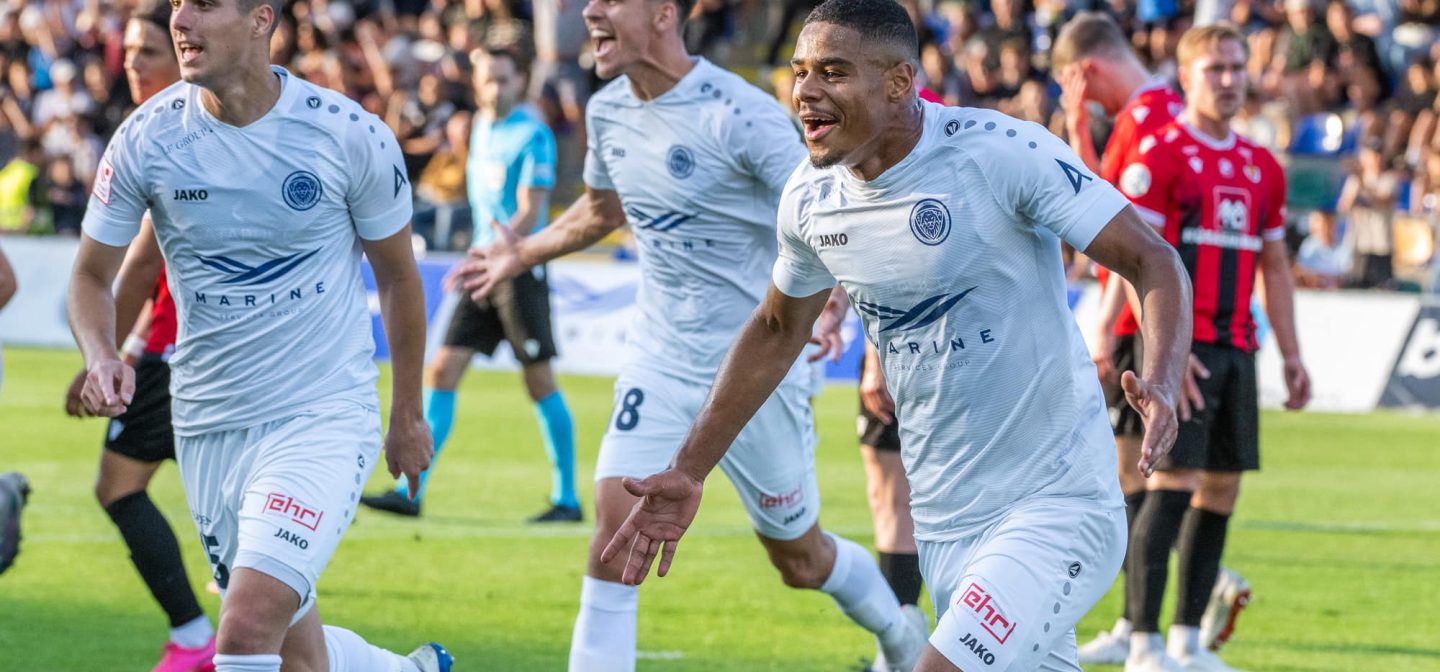 13 July 2023
2:0 in first Eurocups game
Tonight at the Skonto Stadium in the 1st qualifying round of the UEFA Europa Conference League, we won 2:0 against the Icelandic team "Vikingur"! The goals were scored by Douglas Aurelio and Marko Regža! On Sunday, the game against "PPK/Betsafe" in the Latvian Cup.
At the beginning of the first half of the game, the opponents played very well. They hit the post once, but with our teamwork we did not concede. We gradually improved our performance and created several good goal scoring opportunities. In the 31st minute, Douglas Aureliaoscored a beautiful goal – 1:0. We had a few more good moments but we were 1:0 up after the first half.
In the second half, we were clearly the better team on the field. In the 52nd minute, after a pass from Mikael Soisalo, Marko Regža scored a goal from close range – 2:0. We completely controlled the game in the rest of the game, but we did not score the third goal. The final result was a 2:0 victory.
Tonight, club legend Armands Pētersons played the last game as part of the club. The match was attended by 5315 spectators. Thanks to each of you.
The second leg in a week in Iceland. The next game is on Sunday in the Latvian Cup against "PPK/Betsafe". The kick-off at Skonto Stadium at 13:00.