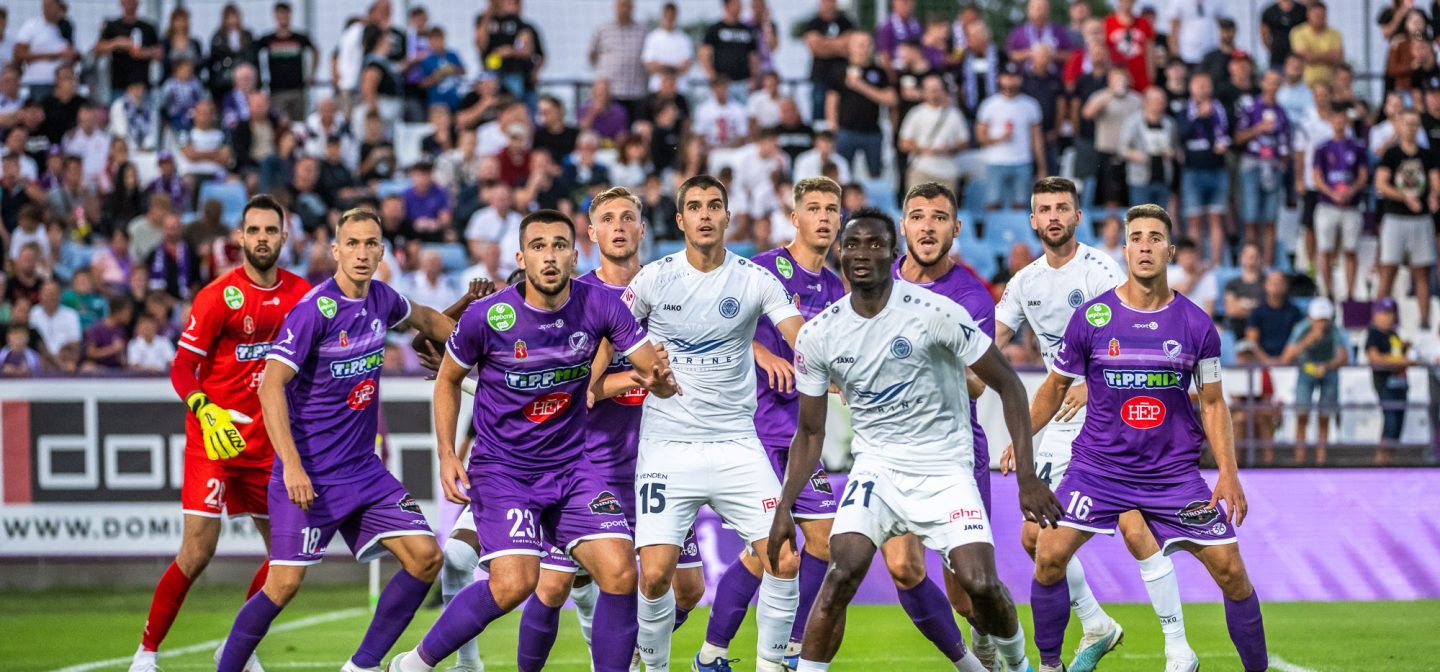 07 August 2023
1:2 in Hungary
Tonight in the first match of the 2nd qualifying round of the UEFA Conference League, we lost 1:2 to the Hungarian vice-champion "Kecskeméti TE". Anthony Contreras scored the only goal for our team! In one week, the second leg match at Skonto Stadium.
In the first round of qualification, we won (2:0, 0:1) the leader of the Icelandic championship "Vikingur". In the second round, our opponents are the Hungarian vice-champions "Kecskeméti TE".
At the beginning of the game, the opponents were better, but we withstood the pressure. We were getting better with each passing minute. We created three good chances during the first half. Baba Musah, Marko Regža didn't use their opportunities, but the opponent was saved by the goalkeeper after Mikaela Soisalo's shot. After the first half it was tied 0:0.
After the break, the coach made three player substitutions. In the 52nd minute, the referee awarded a penalty kick to our goal, and the opponents scored the first goal. In the 85th minute, after a very good cross from the left side, the Hungarians scored the second goal (0:2). We responded quickly – Antony Contreras scored a beautiful goal after a Glodie Ngonda pass. Loss in the first game with 1:2.
The next game is against "Daugavpils" on Sunday, and the return match against the Hungarians a week later at the Skonto Stadium.