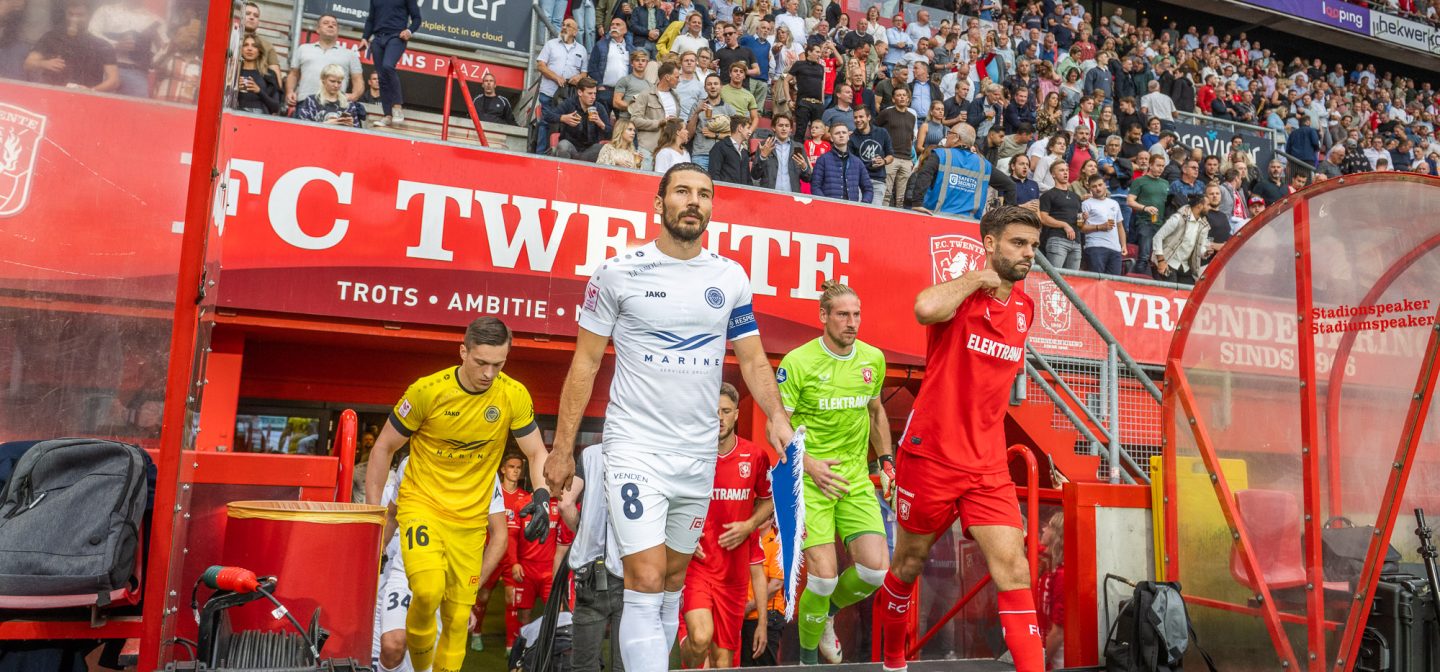 11 August 2023
0:2 in the first game against "Twente"
Tonight, in the first match of the 3rd qualifying round of the UEFA Europa Conference league, we lost 0:2 to the Dutch club "Twente"! Second leg match in a week in Riga.
In the first round, we defeated the Icelandic club "Vikingur" in two games with 2:0, 0:1, but in the second round we were stronger than the Hungarian club "Keckemeti TE" – 1:2, 3:1 ET).
The opponents started the game very strongly. In the 11th minute, the opponents created a great attack, at the end of which Alfons Sampsted scored a goal – 0:1. We also had one very good chance in the first half. Anthony Contreras missed his chance after Douglas Aureliu's pass. "Twente" controlled the ball much more, but there were no more goals in the first half of the game.
At the beginning of the second half, we were the best team on the field, we even put pressure on the opponent's goal. There was a great atmosphere at the stadium and both teams had chances. Goalkeeper Nils Puriņš saved our team fantastically several times. In the 67th minute, the opponents scored the second goal – Daan Rots scored from the edge of the penalty area (0:2). The game ended with this result.
Second leg match in a week in Riga. Tickets are available at bilesuserviss.lv. The kick-off at 20:00.